Your Not-for-Profit Audit Guide – Part 1
By Douglas E. Cook, CPA/MPA
July 13, 2017
It's never too early to start planning for your not-for-profit's first independent audit, even if you are a small organization and have never considered the need to have one.
This not-for-profit audit guide is delivered in two parts and is intended to provide a full understanding of what is entailed and how you can prepare for your first independent audit.
Perhaps you're small, but growing, and see yourself hitting the $2 million annual revenue threshold soon. This will trigger the California Nonprofit Integrity Act (CNIA) audit requirement.
Or maybe you're well below this threshold but you're applying for a foundation grant that requires an independent audit as a condition for funding.
You might be wondering where to begin. This not-for-profit audit guide will show you.
What is an independent not-for-profit audit?
An independent audit is when you hire a licensed CPA firm to examine your organization's annual financial statements (and the underlying books and records) and ultimately render an opinion on their reliability.
The idea is that financials audited by an independent third party expert can be trusted more by banks, foundations, and other external stakeholders than unaudited financial statements.
An audit also involves looking at your internal controls and identifying problem areas, and communicating to you about these. However, audits don't typically involve rendering a formal opinion on internal control.  Nonetheless, this feedback can be invaluable to not-for-profits that want to mitigate risks and conform to best practices.
For more information on this, see our previous article about audits vs. reviews.
What a not-for-profit audit CANNOT do
A not-for-profit audit is not an opportunity to clean up your books.
If your books are a mess, there are plenty of high-level bookkeeping consultants who can help you with that – and their hourly rates are typically a fraction of those for CPAs/auditors.
If you decide to use the audit process to clean up the books, your audit will likely be painful and expensive. You might incur "beyond scope" charges and the auditors will focus much of their time on bookkeeping at the expense of providing you with meaningful feedback in the areas of internal controls and best practices.
We strongly recommend against this.
Allocate resources: not-for-profit audits can be expensive & time-consuming
Only licensed CPAs are allowed to perform independent audits of financial statements. Because the public relies so much on the audit opinions rendered by these CPAs, the firms are heavily regulated by the government.
CPAs must typically have the equivalent of a master's degree in accounting, pass a rigorous examination, have significant public accounting experience, as well as significant annual continuing education activities.
Firms must also undergo a triennial peer review process. All of these costs ultimately get built into the fee for an audit. Not to mention the fact that audits take quite a bit of time. As a result, audits can be expensive.
Although there is no "typical" audit fee, a small, basic not-for-profit organization with a $1 million annual operating budget should be prepared to pay about $10,000 for its audit, as a guide. This could be more if the organization has an endowment, significant government funding, multiple revenue streams, chapters or subsidiaries, and/or international activities.
Audits also involve a lot of work for a not-for-profit, especially a small one with limited staffing.  The amount of time required to get ready for an audit will depend on how well your organization is staffed, how complicated your activities are, and how clean you keep your books (i.e. are they in accordance with U.S. Generally Accepted Accounting Principles [US GAAP]?)
Getting started: appoint a committee to oversee the audit process
Typically, a subsection of your governing board (e.g. the finance committee) will oversee the audit process.
If you are subject to the audit requirement of the CNIA, you are also required to form an audit committee (separate from your finance committee) to oversee the audit process. The CNIA stipulates who may and may not serve on the audit committee.
It's a good idea to create an audit committee charter that delineates its duties.
The audit committee should first solicit proposals/bids from a handful of CPA firms that specialize in not-for-profit audits (because not-for-profit organizations have unique and different needs than for-profit businesses).
You can generally find these CPA firms by asking your peer organizations or funding sources (e.g. foundations and government agencies), since they likely come into contact with the auditors of their grantees.
Using a Request for Proposal (RFP) can be helpful in making sure the proposals contain the right information to make a well-informed decision, and so you can easily compare firms.
The proposal should contain information about the firm, its experience with comparable not-for-profit organizations, fees, staff biographies, scope of work, a sample timeline, client references, and the firm's current peer review report.
After reviewing proposals and checking references, narrow down the list to 2-3 firms and conduct interviews before making a final decision. This will help you see who you fit with personality-wise, as this is important.
In Part Two of this not-for-profit audit guide, we will move on to what you should expect after you have selected an audit firm and what will happen throughout the audit process.  
If you have any questions in the meantime, please don't hesitate to contact me here: dc@cookandcompanycpa.com 
Not-for-Profit Audit vs. Financial Statement review
By Douglas E. Cook, CPA/MPA
June 16, 2017
If you work in the world of nonprofits, there's a good chance you are familiar with the idea of having an annual, independent, not-for-profit audit by a CPA.
You may be required to have an audit by your funding sources or by state law (in your home state or where you solicit contributions). But even if it is not a requirement, there may still be very good reasons for requesting a not-for-profit audit.
But there may also be another option that you haven't considered yet…
Not-for-profit audits vs. financial statement reviews
Having a voluntary audit may be a good option, but you may also decide that your small not-for-profit is not quite ready to take that step. After all, these audits can be expensive and may involve a huge amount of work for everyone concerned.
A less expensive, less invasive, version of a not-for-profit audit is the financial statement review, sometimes informally known as a financial review, or a CPA review.
Let's look at the main differences below:
Not-for-profit audit:
  Auditor's goal is to express an opinion on the reliability of the organization's financial statements.
  When third parties (banks, foundations, etc.) require a non-profit's financial statements to make decisions concerning the organization, they prefer audited financials as they tend to be more reliable than unaudited financials.
  In order to express a "high level of assurance" that the information in the not-for-profit's financial statements is reliable, the auditor conducts extensive procedures, including the examination of documents and direct communication with third parties, like grantors.
  The auditor also evaluates the organization's overall system of internal controls in order to identify problem areas in the financials that might deserve extra scrutiny.
  At the end of the process, the auditor issues a report that expresses a formal opinion on the reliability of the financial statements.
  If, during the course of the audit, the auditor identifies problems in internal control, then the auditor may also communicate these to you in writing, especially if the findings are "significant deficiencies" or "material weaknesses".
Not-for-profit review:
In a review, an independent CPA is engaged to provide limited assurance rather than high assurance that the financial statements are reliable.
To get this moderate comfort level with the financial statements, the reviewer will look at some of the documents examined during an audit, and present many questions to management, analyzing the numbers in order to identify potential issue areas.
There is no assessment of the overall internal control structure.
The CPA may "stumble upon" issues with internal control and present them to management and the board but there is no active search for these issues, as there is with a not-for-profit audit.
Due to the reduced scope, the reviewer is not able to express a formal opinion on the financials.
The report will indicate that the CPA is unaware of any material misstatements in the financial statements (with the implication being that there could be material misstatements that have not been detected).
Not-for-profit audit or review? Other factors to consider…
In both audits and reviews, the CPA may find material errors (e.g. pledges missing from the financial statements, in-kind support not recorded, etc.) and will propose to management that they correct the errors.  Provided that management corrects the errors, the independent CPA will issue an unmodified report.
Some funding sources and banks will accept a review instead of an audit. Reviews tend to work well for smaller organizations (e.g. annual budget under $1M) that cannot afford a full audit.
A review fee can often be about half the cost of an audit. It's an opportunity for small non-profits to get periodic meaningful fiscal expertise, especially if they don't have a finance director. A review can be like a "dress rehearsal" for startup organizations that have never had an audit but are growing and know it will be required in the next few years.
Are all reviews the same? No. The reviewing CPA has a lot of flexibility in choosing which procedures to employ. Some reviewers do a site visit at the organization, while others manage everything "virtually".
When talking with a potential reviewer, ask what types of procedures they employ, as there are a number of different approaches. While they probably won't give you a detailed description of their methodology (nor should they), they should be able to give you a copy of their PBC (or 'prepared by client') checklist, which will give you an idea of what kinds of documents they will test.
Also, when considering a potential reviewer, find out how much experience they have with not-for-profits: their operational and financial considerations differ considerably from traditional business enterprises.
Finally, find out if they offer any "value-added" services such as a management letter, benchmarking or trend analysis, which can enhance the organization's experience.
When a comprehensive not-for-profit audit is not required, a financial statement review provides an excellent alternative with a reduced scope for organizations – involving less expense and less effort on your part.
Getting on board with the New Not-for-Profit Accounting Principles (Part II: Statements of Activities and Functional Expenses)
By Douglas E. Cook, CPA/MPA
May 24, 2017
In my last article about the new not-for-profit accounting principles, I discussed how ASU 2016-14 will change the way that not-for-profits organize and present information in their financial statements.
I also covered how not-for-profits can structure their net asset/equity accounts to facilitate the new requirements, which will apply to organizations whose annual financial statements are audited, reviewed, or compiled by a certified public accountant (CPA).
Here, we stay with the new not-for-profit accounting principles but focus on the statement of activity (aka income statement, profit & loss statement) and the statement of functional expenses. Not-for-profits can use cost centers (aka departments, classes, etc.) to facilitate these new requirements and this is discussed below.
Who are the new not-for-profit accounting principles for?
The new requirements apply to all not-for-profit organizations with CPAs involved in their financial statements.
Many small not-for-profits use Xero or Quickbooks to prepare financial statements.  These systems, although easy to use, are not designed to naturally conform to not-for-profit accounting principles and requirements in the way that traditional fund accounting packages, like Fund EZ, MIP or Financial Edge, are. They require modification in order to produce FASB-compliant not-for-profit financial statements.
Under the new requirements, the statement of activity will present two net asset classifications: Without Donor Restrictions and With Donor Restrictions. This replaces the current requirement for three classifications: Unrestricted, Temporarily Restricted, and Permanently Restricted.
How to meet the new not-for-profit accounting requirements in Quickbooks
If you already have a well-thought-out class structure in Quickbooks, then your system may require little or no modification to meet the new requirements.
The following is a common class/subclass structure currently used by not-for-profits on Quickbooks:
A. Unrestricted
       1. Programs
a. Program A
b. Program B
c. Program C
       2. Supporting Services
                   a. General & Administrative
                   b. Fundraising
B. Temporarily Restricted
C. Permanently Restricted
This type of class structure allows you to track the activities within each net asset class and allocate your expenses across the functional categories required by US GAAP.  It will continue to work well under the new standard.
Alternatively, an organization could elect to use Temporarily Restricted and Permanently Restricted subclasses within one 'parent' class entitled With Donor Restrictions, although this is not absolutely necessary.
For internal accounting/management purposes, I recommend tracking permanently restricted endowment activities in a class separate from expendable restricted grants. They're two totally different things, even though they will be collapsed into one column in the annual audited financial statements.
Meeting the new not-for-profit accounting requirements with Xero
Overall, I prefer Xero to Quickbooks but this is one of the areas where Quickbooks has the advantage.
For organizations that use a Xero accounting system, Xero's class structure (known as 'tracking') is flat, meaning that you cannot set up subclasses within classes.
In Xero, each of the third-level subclasses listed above would be a unique class.  Xero has some helpful online guidance to assist its subscribers who are used to working with subclasses.
For organizations without endowments, no modification from the above class structure would be necessary.
However, if you wanted to be hip and cool and show that you are up on the latest standards, you could simply change the names of the unrestricted class to Without Donor Restrictions and rename the temporarily restricted class to With Donor Restrictions.
To meet the new not-for-profit accounting requirements, organizations with endowments will also need two net assets released accounts instead of one.  The AICPA's new sample statement of activity provides a good illustration of how these will work.
For purposes of analysis, understanding and quality assurance, not-for-profits should also maintain supporting schedules/spreadsheets that detail the activities and balances of the organization's various time-restricted, purpose-restricted, and endowment funds.
This should work in much the same way as when you use balance sheet schedules to analyze the activities and balances of prepaid expenses or accrued vacation.
I hope that the above clarifies how organizations using either Quickbooks or Xero can meet the new not-for-profit accounting principles.
US Not-for-Profits: your financial statements are about to change
By Douglas E. Cook, CPA/MPA
April 21, 2017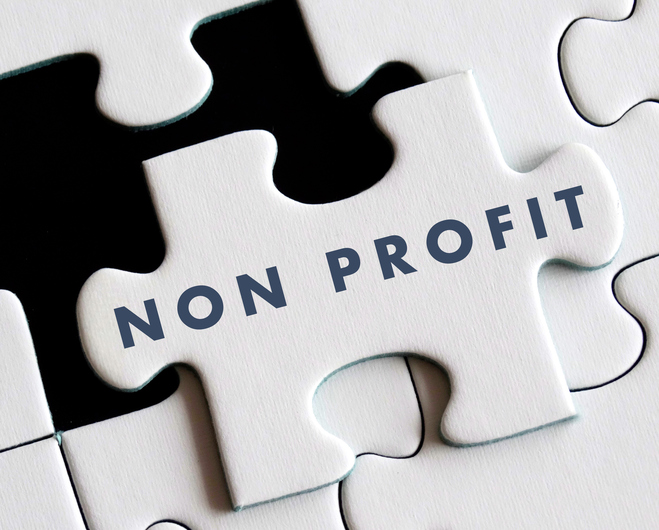 If you have anything to do with preparing financial statements for U.S. not-for-profit organizations, then you certainly have something to look forward to in 2018.
No, I'm not talking about the Congressional midterm elections. I'm talking about the Financial Accounting Standards Board's Accounting Standards Update 2016-14, which will bring about the biggest changes to not-for-profit (NFP) financial statements in decades.
What's the big deal?
For the most part, ASU 2016-14 is about changing how NFP financial statements that are audited, reviewed or compiled by a CPA are presented.
The changes will mostly affect the financial statements of NFPs with endowment funds, board-designated net assets, and/or significant investment holdings. If your organization has only two net asset classes (unrestricted and temporarily restricted) the changes will be much less noticeable.
It will have minimal impact to how accounting staff actually deal with debits and credits throughout the year, and will only affect financial statements for years ending in December 2018 and later. But while that gives you almost two years to prepare for the new standards, you should start talking to your accountants and independent auditors about them now.
The coming changes to financial statements
The new standards impose various changes on nonprofit financial statement presentation and note disclosures. But today we're focusing on how net assets will be presented in the equity section of the statement of financial position (i.e. balance sheet).
Traditionally, NFPs work with three different classes of net assets: unrestricted, temporarily restricted  and permanently restricted. However, under the new standards there will only be two classes: Without Donor Restrictions and With Donor Restrictions.
So, two classes instead of three. That will make things simpler, right?
Not really. Each class will have additional categories (line items) to give readers further insight into the organization's net assets. And so the net assets/equity section of the statement of financial position will look like this:
Without Donor Restrictions
Undesignated
Designated by the Board for endowment
Designated by the Board for other
Invested in property & equipment, net of related debt
With Donor Restrictions
Perpetual in nature
Purpose restrictions
Time-restricted for future periods
Underwater endowments
 
The American Institute of CPAs has published examples of nonprofit financial statements that conform to ASU 2016-14 to show you what they might look like.  
What you can do now
If you use Xero or Quickbooks in your organization, we recommend creating equity accounts for each of the categories we've mentioned.
Unfortunately, these accounting applications aren't designed to do fund accounting. You'll need to update the balances manually (using monthly or quarterly journal entries) based on the revenue and expense activity pertaining to the respective categories.
In a future blog article, we'll talk about how to modify the class structure in your organization's accounting system so it conforms to the new standards. But in the meantime, if you have any questions don't hesitate to get in touch with us.